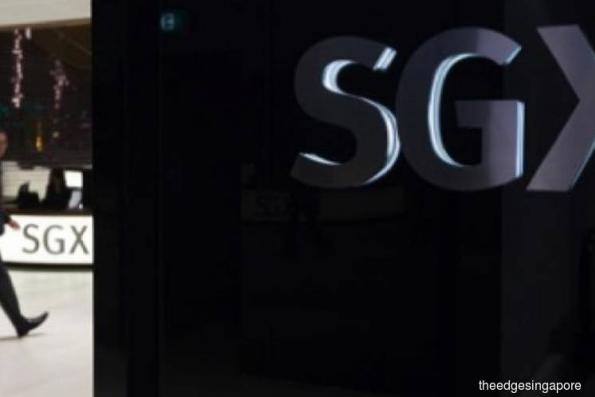 SINGAPORE (Mar 9): The Singapore Exchange (SGX) reported a 16% year-on-year increase in total Securities market turnover value to $32.8 billion in Feb, up 12% from that of Jan 2018.
There were 22 trading days in Jan 2018 and 20 in Feb 2017.
Securities daily average value (SDAV) was up 22% y-o-y and 29% m-o-m at $1.7 billion.
In a Thursday announcement, the bourse notes this marks the highest securities daily average value (SDAV) since May 2013 and attributes the performance surge to good underlying volumes across financial derivatives complex during a traditionally low activity Lunar New Year month.
Market turnover value of Exchange Traded Funds (ETFs) was up 44% y-o-y to $344 million as well as up 36% m-o-m.
Market turnover value of structured warrants and Daily Leveraged Certificates (DLCs), which were launched in 2017, was up both y-o-y and m-o-m by 78% and 45%, respectively, at $2.1 billion.
There were 93 new bond listings, raising $40.2 billion.
Total market capitalisation value of 746 listed companies stood at $1.1 trillion as at end-Feb2018.
Total Derivatives volume grew 45% y-o-y to 18.1 million, but remained unchanged on a m-o-m basis.
Equity Index Futures volume was up 48% y-o-y and up 1% m-o-m at 14.7 million.
FTSE China A50 Index Futures, which remained the most active contract, grew 53% y-o- to a volume of 7.1 million but fell 8% m-o-m.
SGX Nifty 50 Index Futures volume was 2.2 million, up 41% y-o-y and 9% m-o-m.
Commodities Derivatives volume was 1.1 million, down 27% y-o-y as well as down 19% m-o-m.
Shares in SGX closed 3 cents higher at $7.47 on Thursday.
Source: The Edge