Hengyuan, Petron extend losses on rising US oil production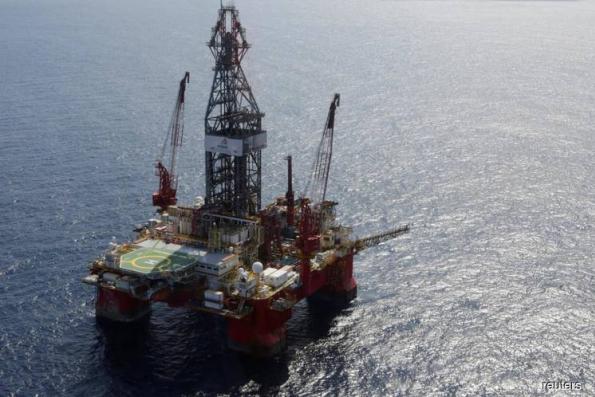 KUALA LUMPUR (March 13): Shares of oil and gas players continue to head south this morning on rising oil production in the US.
Hengyuan Refining Co Bhd fell 11 sen or 1.19% to RM9.14, with 1.27 million shares exchanging hands. The stock has been on a downward trend since Feb 27 where it closed at RM15.10, following a fall to RM8.35 on March 7. It had earlier fallen to a low of RM8.86 at 9.19am.
Shares of Petron Malaysia Refining & Marketing Bhd also fell 34 sen to RM10.14, with 106,900 shares traded. The stock had earlier traded at a low of RM9.98 at 9.03am. It has also been on a downward trend since Feb 22 where it closed at RM12, following a fall to RM9.03 on March 7.
A local analyst said it is likely these stocks will continue to trade sideways for the rest of the month. "There are no new updates at this point, and no new catalysts.
Reuters, quoting ANZ Bank, said oil prices fell on the back of concerns surging U.S. production could push inventories in the U.S. higher.
Brent crude futures were at US$64.80 per barrel, down 15 cents or 0.2%, having dropped 1% from the previous session.
Meanwhile, U.S. West Texas Intermediate (WTI) crude futures were at US$61.20 a barrel at 0122 GMT, down 16 cents or 0.2% from their previous close.
Source: The Edge