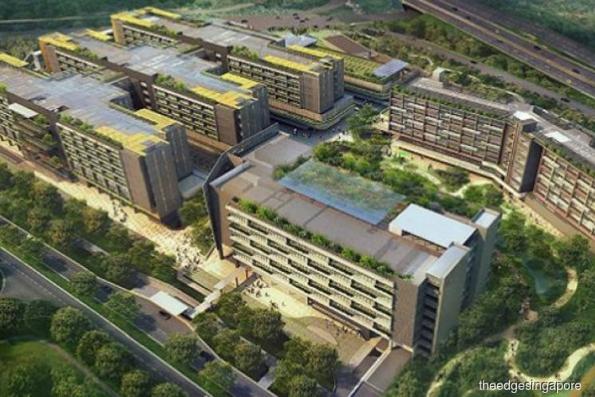 SINGAPORE (Mar 15): Koh Brothers Eco Engineering, in a 20% joint venture with Ssangyong Engineering & Construction and Daewoo Engineering & Construction, has won a contract to develop the Woodlands Health Campus (WHC).
The Woodlands Health Campus is Singapore's first smart hospital campus that spans 7.66 hectares. It comprises an acute hospital, a community hospital, specialist outpatient clinics and nursing home, marking the first time all facilities are conceptualised and built simultaneously.
The facility is expected to have 1,800 beds and will complete progressively from 2022.
The campus will also incorporate smart technologies and intuitive design, to enhance care within the hospital, and extend the reach of our healthcare professionals into the community.
The consortium officially received the letter of acceptance to be the main contractor on Mar 5.
The consortium, led by Ssangyong, has been working on this project since Dec 2016 and only four consortiums were shortlisted at the pre-qualification stage.
A spokesperson for the consortium says, "Challenges are to be expected with any large infrastructure development. However, the team is confident that with the close collaboration between our key stakeholders, it will be able to overcome anticipated issues. Coordination will be a key factor for the successful and timely completion of WHC."
Koh Brothers Eco Engineering says the project will bring its order book to $954.7 million.
As at 3.33pm, shares in Koh Brothers Eco Engineering are trading 1 cent higher at 8.4 cents.
Source: The Edge