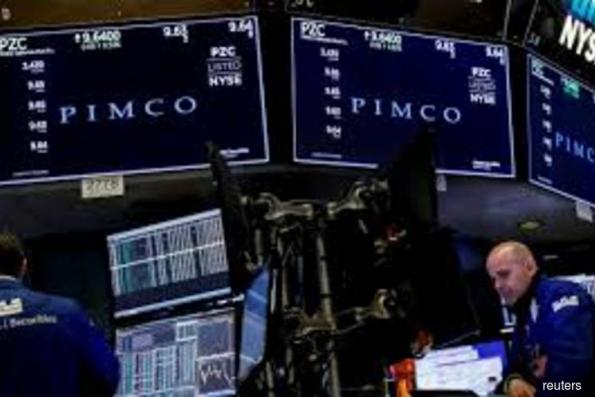 (May 16): U.S. 10-year Treasury yields will move in a 3% to 3.5% range for the rest of the year, as the Federal Reserve continues raising interest rates, said Robert Mead, co-head of Asia-Pacific at Pacific Investment Management Co.
"We do think this hiking cycle is quite well advanced," Sydney-based Mead said at the Bloomberg Invest summit in Sydney. "We also know that the backdrop of the U.S. economy has been pretty strong and going for a long time. At some point, we will find these high yields will become an impediment for growth."
The yield on 10-year Treasuries has topped 3% and reached the highest since 2011 on Tuesday, as concerns about inflation and the pace of Fed rate hikes increased. While there has been a growing consensus for higher rates this year, debate has shifted to the extent of the advance with JPMorgan Chase & Co's Jamie Dimon and Franklin Templeton, suggesting yields are headed toward 4%.
The bonds yielded 3.06% on Wednesday. Markets are pricing in two more hikes this year.
Mead said the higher yields represent an opportunity for investors, especially over a longer time horizon. The negative correlation between bonds and stocks offered diversification and volatility-adjusted returns, he said.
Reduce Underweight
"Nothing is pound-the-table cheap," but rising yields mean investors can gradually reduce their underweight bond positions, Mead said.
Mark Delaney, the chief investment officer of AustralianSuper Pty, the nation's largest superannuation fund, said he was thinking about buying bonds again, after selling almost all holdings last year.
"We sold almost all our bonds in 2017, but now they're a percent higher — a percent plus, a bit higher — we're starting to think about whether or not we should start closing those short positions," Delaney said at the summit.
Jeffrey Johnson, head of Asia-Pacific fixed income at Vanguard Investments Australia, said inflation was still seen as anchored. Powerful forces such as demographics, globalization and technology should keep a cap on yields, Johnson told the summit.
Fair value for U.S. 10-year yields would be 3% to 3.25%, Johnson said. Vanguard has seen evidence of investors getting back into fixed income to take advantage of the higher yields, he added.
Emerging Markets
After a sell-off spurred by the rise in the dollar and U.S. bond yields, many emerging-market risks have jumped back on the radar, Pimco's Mead said.
There are still certain countries that offered opportunities, such as Mexico, yet headwinds remain for markets from trade and geopolitical issues, he said.
Investors began souring on emerging-market bonds and stocks last month, dumping currencies and pulling out of local bonds and equities from Indonesia to Argentina. Local currency bonds have lost 5.5% since April 3, compared with a 1.2% decline in U.S. Treasuries, data compiled by Bloomberg showed.
Emerging-market currencies had the biggest slump in a year on Tuesday.
Here's what panelists at the summit had to say on the sell-off:
Mead at Pimco:
Some EM currencies such as the Mexican peso still offered opportunities
Likes "cross-market" opportunities such as China vs Taiwan
Pimco cautious on Malaysia, Turkey and Argentinian assets
Johnson at Vanguard:
"Proper caution and a somewhat defensive posture"
Investors need to be wary about volatility and "right-size" the allocation there
Anthony Lawler, co-head of GAM Systematic:
Sell-off is a buying opportunity, especially in local currency bonds and equities
"The multiples in EM on the equity side are not very rich, and local-debt levels are not worryingly high, so our view is positive on both"
Source: The Edge