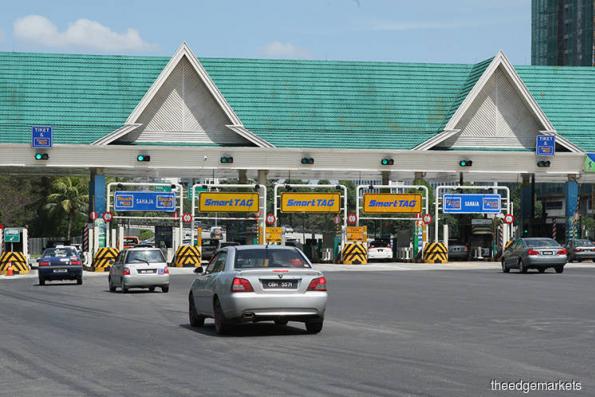 KUALA LUMPUR (June 5): The Federation of Malaysian Consumers Associations (Fomca) has lauded the government's move to abolish highway toll and stabilise retail fuel price as part of an enlarged effort to reduce the cost of living, according to its chief executive officer Datuk Paul Selvaraj.
"Where possible, the retail fuel price should be stabilised," Selvaraj told reporters after meeting with the five-man Council of Eminent Persons (CEP) at Menara Ilham, here, today.
"Toll abolition is beneficial and we fully support that," he added.
Shortly after being appointed as Malaysia's seventh Prime Minister, Tun Dr Mahathir Mohamad announced that the government will stabilise the selling price for RON95 and diesel fuels, while the price of the premium RON97 fuel will be floated in tandem with fluctuations in the global commodity market.
In addition, the CEP is also meeting with various stakeholders and studying options for the government to embark on a move to abolish the highway toll, which could have an impact on RM53 billion of bonds and sukuk issued to finance the expressway operating costs, according to data from RAM Rating Services Bhd.
To help cope with the rising cost of living, the government will re-introduce the targeted fuel subsidy mechanism, which is part of the Pakatan Harapan's election pledges.
"The government needs to study the fuel subsidy mechanism as it impacts across various sectors such as food prices [and logistic costs]. If it reduces the cost of living for consumers, then the government should look at it," Selvaraj added.
At the same time, Selvaraj said Fomca stressed that prices of goods should come down as a result of a zero-rated goods and services tax, which had took effect early this month.
"There should be reduction in prices if the GST is removed. If retailers are not reducing the price, then they may be profiteering from the 6% benefit that [is] not [passed on] to the consumers," he added.
As for the meeting with the CEP, Selvaraj said Fomca has discussed on a wide range of issues and mechanism to solve the rising cost of living, which is pressuring the income of the rakyat.
"We talked about cost of living, [bringing] the food prices down, housing and healthcare and childcare. We also discussed about the public transport system and the potential big savings for consumers," he added
Source: The Edge