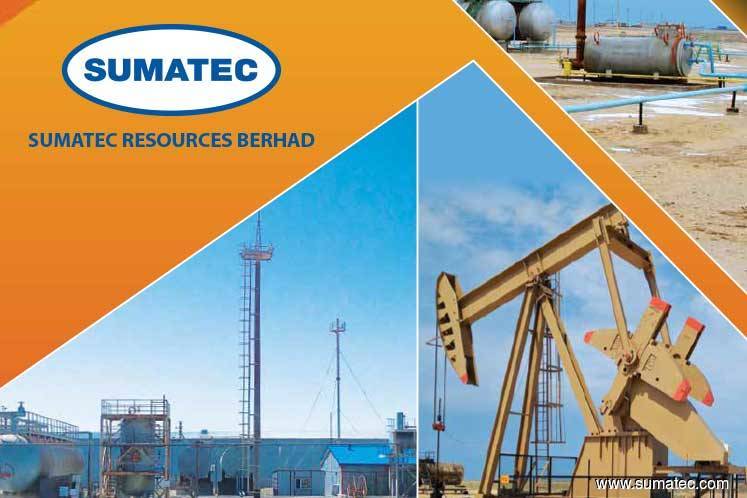 KUALA LUMPUR: Sumatec Resources Bhd is confident that it will be declassified as a Practice Note 17 (PN17) company by 2019, as it looks to submit its regularisation plan to Bursa Malaysia "very soon".
Its executive vice chairman Tan Sri Halim Saad said the regularisation plan includes a scheme to pay off its RM230 million legacy debt to its creditors, as well as future business operations that will keep the company in the black for the next two financial quarters after the approval of the plan.
"We were given 12 months to submit our regularisation plan to the authority. But barring unforeseen circumstances, we will have the plan ready in two or three weeks' time which we will then announce at the stock exchange," he told reporters after Sumatec's annual general meeting yesterday.
In late April, Sumatec said its external auditors Grant Thornton Malaysia had expressed a disclaimer of opinion on the company's audited financial statements for the financial year ended Dec 31, 2017 (FY17), leading to the PN17 classification.
The auditors highlighted concerns about Sumatec's ability to continue as a going concern that is highly dependent on the timely and successful implementation of a series of proposed corporate exercises pursuant to the proposed acquisition of Markmore Energy (Labuan) Ltd (MELL) from controlling shareholder Halim.
Earlier in March, Sumatec won the rights from MELL to build a condensate extraction plant for the Rakushechnoye oil and gas (O&G) field in Kazakhstan. This was followed by an offer from Chinese contractor Talap Munai Service LLP to jointly develop and finance up to US$20 million for the development of the O&G field.
The Rakushechnoye field is a large field with reserves, both in oil/condensate and gas, totalling around 139.4 million barrels of oil equivalent (BOE) of proven and probable reserves.
"There will be no divestment from the oilfield in Kazakhstan. We are expecting to put more money in order to get back better money," Halim said.
When asked how much he plans to personally invest in the project, he said that it will be "quite a substantial amount".
Halim was also positive about the company's business prospects given the ascending trend of the crude oil price.
"Fortunately for us, the oil and gas industry has improved and people are willing to invest in it. At US$75 (RM299.25) per barrel, we make a net profit of about US$30 to US$35 per barrel," he said.
Halim added that the regularisation plan is being drafted with a base assumption of crude oil price at US$64. At the time of writing, Brent crude oil futures were trading at US$76.64 per barrel.
Halim was the largest shareholder in Sumatec with a 12.7% stake as of May 2018.
Source: The Edge