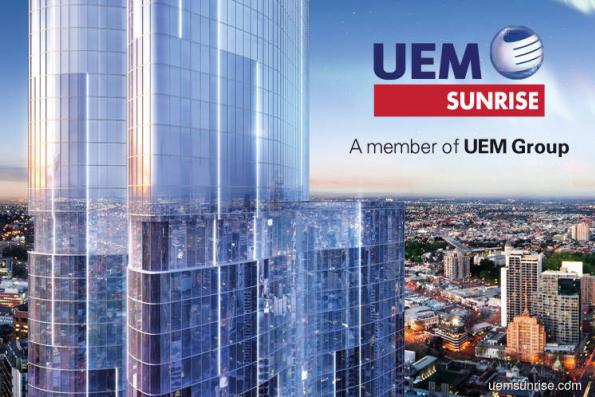 KUALA LUMPUR (Aug 3): UEM Sunrise Bhd said it is on track to achieving its RM1.2 billion sales target for the financial year 2018, having achieved between 60% and 70% of the sales target to date.
Managing director and chief executive officer Anwar Syahrin Abdul Ajib said sales picked up in the first half of the year on positive sentiments, even on the back of market uncertainty in the run-up to the general election in May.
To continue building on the positive momentum and to further boost sales performance, Anwar said the company will be offering a selection of homes at affordable rates in conjunction with its 50th year of community building.
About 300 units offering self-sustainability are up for grabs with prices starting from as low as RM293,000, with a down payment as low as RM1,000.
There are a total of seven properties involved in the campaign, located across the southern region of Iskandar Puteri, Johor and Cyberjaya.
"The campaign will run from Aug 6 up to mid-September, and we are confident that it will garner high demand," Anwar told the press at a briefing to announce the campaign earlier today.
Anwar noted however that the campaign would have an effect on the margin for the company.
"There will be an effect on the margin for sure, but as a company we will make sure to minimise the impact on our bottomline. For us, we are excited to sacrifice a little bit of our margin so that we would be able to answer the call of the government to make houses more affordable and give back to the community," he said.
When asked whether recent announcements on the change of the Khazanah Nasional Bhd board would have an impact on UEM Sunrise as a portfolio company, Anwar said there was no impact thus far and management would take caution of new government policies.
"No, we are not worried about that because we are professional. We are reporting and answering to our own board while Khazanah is a different entity of the government. They invested in UEM Sunrise and other companies as well. There is very clear corporate governance in place for us," Anwar said.
At noon market close, UEM Sunrise was unchanged at 92 sen, with a market capitalisation of RM4.13 billion.
Source: The Edge